VHS FITNESS CENTER
By Mr. Robert Merkler, Director of Athletics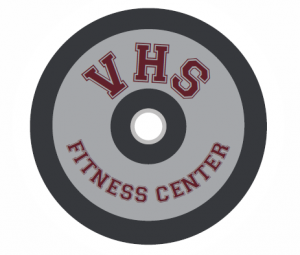 In the Verona Public Schools system, we pride ourselves in empowering our students to achieve their potential as active learners and productive citizens through rigorous curricula and meaningful, enriching experiences. At Verona High School, this is highly evident as our graduating class has been accepted to such prestigious institutions as Princeton University, Harvard University, & Duke University. When our students leave the classrooms to compete on the playing fields, they have captured a number of championships at the state, section, and divisional level over the past 2 years. At Verona High School, the connection between the mind and body is strong yet we continually look to improve our current programs and facilities to help our students grow into well rounded, productive adults.
With that in mind, as we look to continue to provide our students with rigorous curriculum that meets the needs of the 21st Century Learner, one of the biggest improvements we made to meet those needs is to revamp the Verona High School Fitness Center. In its previous form, the fitness center was often labeled as "dingy", "dirty", "outdated" and "uninviting" which rendered the space often unusable. As part of our newly enhanced Physical Education Curriculum and to provide a meaningful fitness experience for students, the school and community came together to transform the Fitness Center into an amazing space that can be used by our 600+ students to enhance their muscular strength, endurance, and flexibility during the school day. After school, the fitness center is utilized by our athletic teams to improve their athletic ability and sustain the athletic excellence that has been a staple of Verona High School athletics. With this transformation, we believe the new Fitness Center is "all-inclusive", "forward-thinking", and "inviting".
The new fitness center contains cardiovascular equipment including ski-ergs and rowers, portable racks that enable 24 students to lift weights simultaneously at stations, as well as 15 pound bars and kettlebells for those just beginning their understanding of fitness. A new sound system was installed to motivate our students and 4 fans were installed for cross ventilation. Our amazing maintenance staff painted all walls and the ceiling while also installing LED lighting to brighten the space. For added safety, an AED was also purchased. Quite simply, the fitness center includes anything and everything to whet the appetite for a deeper understanding of exercise and its lifelong physical and mental benefits.
Our school is a healthy, thriving place attended by bright, young minds who excel both in the classroom and on the playing fields. In today's competitive world, we strive to give our students every opportunity to succeed once they graduate from Verona High School. With the support of numerous contributors, we were able to improve upon our existing fitness center and increase the chance of success for our students.
We would like to thank those who generously donated to make this dream a reality: Verona SCA, Verona Sports Boosters, The Fifth Downers Club, Verona Education Association, Verona Dugout Club Club, Verona PBA, Verona Soccer Boosters, Verona Lacrosse Boosters and the many people who purchased personalized bricks where those proceeds directly contributed to improving the VHS Fitness Center. Without your help, none of this would be possible. Thank you!