Verona Summer Enrichment Academy (V~SEA)
by Jeff Monacelli, Forest Avenue School Principal
The Verona Summer Enrichment Academy (V~SEA) was created in 2005 as a way for students to continue their academic experience during the summer by participating in a host of enrichment activities to expand their knowledge base, build on their interests and encourage creative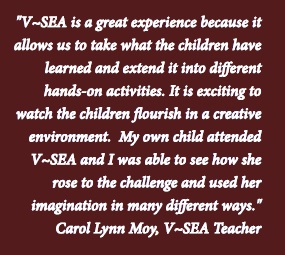 thinking. V~SEA is a unique experience in which students are taught in an environment that supports hands-on, project-based learning. The program welcomes children who ask questions and exhibit curiosity about the world and how it works.
The main purpose of V~SEA is to add greater value and significance to students' diversified knowledge base, which in turn, expands their interests and thoughts. Regardless of students' academic competencies, each child is challenged through the curricular experience with thought-provoking and motivating activities. V~SEA provides a continuum that bridges essential enrichment skills from one grade level to the next. A goal of the Academy is to foster critical thinking in order to facilitate higher levels of learning. This form of learning only occurs in an atmosphere where imagination and daring to "think outside the box" is appreciated and valued.
The program is run by a director and assistant director who are also elementary principals in the Verona Public School District. Their responsibility is to plan, market, direct, and supervise the program, staff, and students. The instructors are Verona elementary and middle school teachers who demonstrate their passion for teaching through creative thinking and the ability to design problem-based curriculum in the areas of literature, science and mathematics. Teachers have an active role and stake in developing their courses which reflect the curriculum goals and objectives set forth by the directors.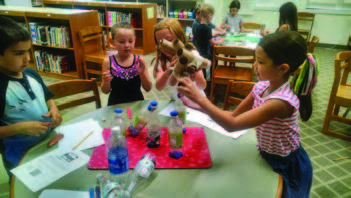 The pre-k through 4th grade programs include interdisciplinary investigations and activities focusing on grade specific themes. The students work with two or three teachers over the course of the day who specialize in one or two specific subject areas. The instructors at each grade level work as a team to produce theme-based lessons that carry through their particular subject(s). Examples of some of the topics covered are explorations of medieval history, dinosaurs, forensics, lego robotics, crime scene investigation, Aesop's Fables, rainforest, chemistry, insects, Archimedes, and much more. The middle school math program offers Algebra Readiness and Fundamentals of Pre-Algebra courses to students entering 7th and 8th grade.
The 2016 program was made up of over 170 students from Verona and surrounding communities spread over three campuses. The early childhood pre-k through grade 1 program was held at Laning Avenue School, the grades 2-4 upper elementary program was held at F.N. Brown School and the middle school math courses took place at H.B. Whitehorne Middle School. The location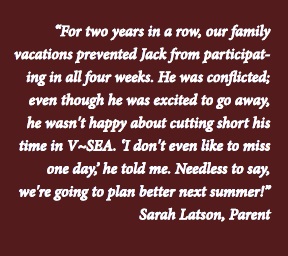 of each program level allowed for the children to also participate in the Verona Recreation and Verona Summer Music programs offered at those respective sites.
As a form of community service, 7th and 8th grade students provide assistance to the teaching staff as "volunteer teacher helpers." The younger students enjoy interacting with the middle school students on a daily basis while the middle school students begin to develop skills as student leaders.
The Academy's interactive approach to learning infuses Howard Gardner's view of Multiple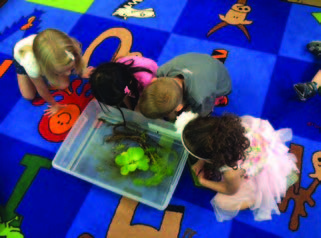 Intelligences. Gardner's theory states that both hemispheres of the brain are engaged in the learning process and every child has the opportunity to tap into a personal interest with a learning style that best facilitates his/her capacity to learn focusing on problem solving and project oriented activities.
The V~SEA experience provides youngsters with a creative and enriching environment for enhancing their skills and interests in reading, comprehending, writing, and critical thinking in literature. They use math and problem solving skills on a daily basis and participate in science lessons that develop their scientific curiosity.
Click here to read more articles in the Verona Public Schools Magazine 2016-2017 Edition.