Verona Public Schools Welcomes Our Students Back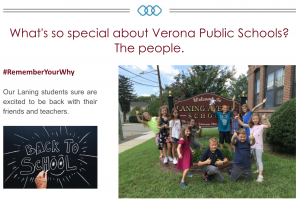 It just wasn't the same without you! Our schools are vibrant places for teaching and learning. It was a great opening to school this week for our students and staff. It's back to school time and the focus is on kids. Be sure to get your school supplies, organize those backpacks, and get ready for a great school year!
Welcome Back to School! Our Forest Avenue School students striking a pose are ready to get started.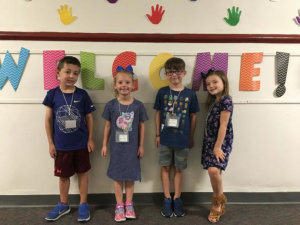 Mr. Chierici and Mrs. Moon waste no time in getting our students to reflect with a writing activity on their summer experiences.
Happy teachers make for happy students! Mrs. Cirigliano starting off the first day with her positive smile and nurturing spirit in first grade at Brookdale Avenue School. Let's get this started. Get ready for a great year!
Mrs. Force providing feedback on a writing assignment at F.N. Brown. Did you know Mrs. Force is starting her 42nd year? Congratulations Mrs. Force!
One of our Values and a Class Rule … always be kind! It's not always easy, but it's always important.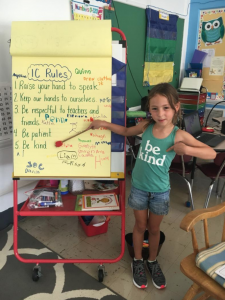 We had a fantastic first day with our students today! Thank you to the Peer Leaders for welcoming our Class of 2022 students. #WeAreVerona
Our students know what it takes to be your very best self! #Perseverance
HBW working together on presenting. This just got real.
Dr. Meyer, English teacher extraordinaire, and our Verona High School students on their first day back.
Click here to read the digital newsletter.