Sports Specialization
By Mr. Robert Merkler, Director of Athletics & Special Programs
For a young elementary school student first embarking on their athletic journey, they often participate in a number of different sports just to learn what they enjoy playing and are good at. It is not uncommon for that child to participate in 4-5 different sports that coincide with the changing of the seasons. As children progress through their young careers and become teenagers, we often hear that some students focus their energy on just one sport. The reasons a student-athlete chooses to specialize in one sport may vary, but they often range from trying to earn a college scholarship to subscribing to the Malcolm Gladwell theory that 10,000 hours of participation can allow one to become world class in any field.
At Verona High School, it is the belief of the Athletics Department that our students should compete in as many sports as allowed by the New Jersey Interscholastic Athletics Association. As a large Group 1 or small Group 2 school, much of our success on the playing fields is dictated by the ability of our student-athletes to apply their skills across multiple sports. Over the past 2 years, many of our successful teams featured student-athletes who you could cheer for on a field in the Fall, the court in the Winter, and then again on the field in the Spring. It may seem taxing on the body as some sports no doubt go long into the next season. So, why should a Verona High School student-athlete play as many sports as possible?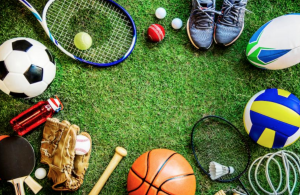 First, after speaking to coaches and educators, the general consensus was that the spirit of competition is invaluable to the development of the student-athlete. As our children progress from infants to adulthood, one must learn how to compete in order excel in many aspects of their life such as their career or simply providing for their families. At the high school level, a student is constantly learning how to compete, with much of that experience being gained from joining a high school sport. Additionally, high school athletics career changing moments like sinking the game winning free throw with no time on the clock or hitting the game winning single can have cross over appeal and give our kids the confidence they need to excel in life. A student-athlete ability to come through in a big moment can quell the anxiety that might come later in life with an important job interview or solving a problem at work.
Next, playing multiple sports prevents overuse injuries. An overuse injury is damage to a bone, muscle, ligament, or tendon caused by repetitive stress without allowing time for the body to heal. For a student athlete who is still growing, a repeated movement that occurs in the off-season could have devastating effects on the athlete being able to play in-season. It is no secret that professional athletes, after a long season that is sometimes followed by a postseason, often do not begin to practice their skills for at least one month after the conclusion of the seasons. This allows the athlete to heal, decompress the mind, and refresh the body for the training that will occur for the upcoming season. Jason Calo, Verona Athletic Trainer and former three sport high school athlete shared, "Sports specialization can be detrimental to young athlete both physical and mentally. Using the same movements biomechanically and within the same movement planes, motions, and surface can put enormous stress on young joints that could lead to severe injuries such as ACL tear, Little League Elbow, and many more. Mentally, an athlete in playing the same sport the whole year can be "burned out" doing similar activities or drills on the same field with the same coach, they in turn tend to dislike the sport or even want to stop playing the sport because of being mentally exhausted. As an athletic trainer this has become more prevalent within the last 5 to 8 years with overuse injuries because the athlete is playing the same sport for 5 to 6 days a week for the whole year. The "Multi Sport" athlete is changing movements and environment every 3 months which in turn can only help this athlete in any season sport that he or she participates in and reduce the chance of injuries tremendously."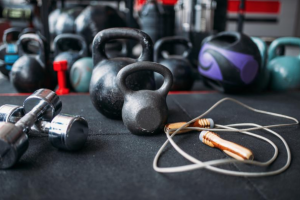 Finally, as our student-athletes turn their attention to playing in college, it becomes clear that college coaches look to bring more multi-sport athletes into their programs. In successful athletics program like the one at Verona, college coaches are in constant contact with our coaches in order to learn more about our student-athletes and what they do outside of the sport they are being recruited in. Coaches have asked if a student runs track and field in order to better their speed or played basketball so they can watch how well a particular prospect moves his hips. Additionally, coaches want to see how a person deals with success and failure in competitive moments. Nick Cesare, Pitching Coach at New Jersey City University, says, "We look for multiple sport athletes, especially pitchers, for a number of reasons. Dedicating a season to another sport means a break from throwing each year. Playing another sport also should allow the student athlete to develop athleticism and physical skills that will help him on the diamond. Finally, we want a locker room full of competitors. We love seeing our prospects play other sports and contribute in crucial situations. It is something that we believe translates to all sports."
In the end, each student-athlete has to make the best decision that supports his or her high school athletic career. For some students, specializing in a sport is the decision that could benefit them greatly. It could lead to an opportunity to play at the next level or help earn an All – County or All – State honor.
For others though, playing multiple sports can provide an amazing competitive experience that trains your body and mind to be successful in life. Jeff Samardzija, a football and baseball star at University of Notre Dame and then in Major League Baseball, had this to say, "Obviously, you should play as many sports at a young age [as you can]," Samardzija said. "You shouldn't be specializing — unless it's the kid's choice. If the kid's like, 'This is it, and I want to go all-in,' then so be it. "But you're only going to be so good, anyway, right? If you choose to get that much better at a young age, then you'll peak earlier. I feel like the best thing for me was — and in negotiations — is I could always negotiate that I had a young arm. I still had something to learn. It keeps you young in the grand scheme of things — maybe not by age, but I had a lot less [wear and tear] on my arm. They can say, 'He's still going to get better.' "Whereas if you did baseball your whole life, you live in the South, that's all you've ever done — they've got the book on you. They can tell how the projections are going to go and who you are. I like to keep people guessing."
We hope when you join us as a 9th grader, you will consider being a multi-sport student-athlete.
Click here to read the digital newsletter.