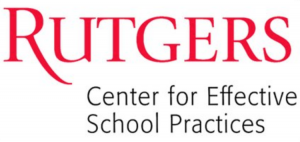 Photo credit: https://twitter.com/rutgerscesp
Rutgers University Honors Verona Public Schools as Exemplary School District
The Verona Public Schools was recently honored in March 2019 by the Rutgers University Center for Effective School Practices (CESP) for strategic and proactive communication and a commitment to public relations through the second annual Verona Public Schools Magazine 2018 Edition.
Superintendent of Schools Dr. Rui Dionisio, along with Verona High School teachers, Mrs. McKelvey-McLaughlin and Mrs. Sciacchitano, presented at the Rutgers CESP Tri-State Annual Conference in March where they received the award. The district presentation, entitled Beyond Words: Where Project-Based Learning & the Art of Communication Converge, showcased the exceptional work of our students and staff highlighting the amazing teaching and learning opportunities taking place in our schools each and every day. The Verona Public Schools was recognized as this year's Exemplary School District for effective communication through student project-based learning in our Capstone graphic design course.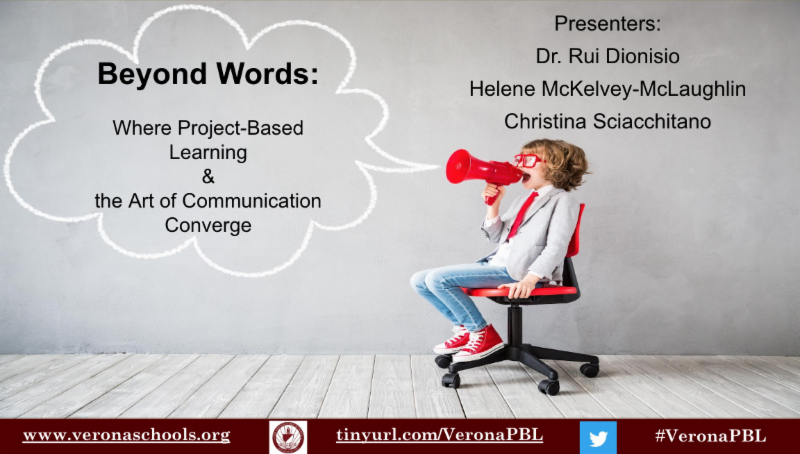 The genesis of the Verona Public Schools Magazine dates back to the inaugural publication in 2016. The Verona Public Schools publishes the annual magazine which is a compilation of all that is amazing, alive, and well in our schools. Verona High School students are actively engaged in relevant and authentic work that matters to them in their community. With collaboration and creativity, students work on real problems and contribute with real solutions to highlight the incredible efforts of staff and the progress their schools continue to make to support superb teaching and learning in their classrooms.
The spirit of our annual publication continues to be to share timely, accurate, and comprehensive stories about what we value so deeply in our schools. We are grateful for the efforts of our students who are guided by the talent and dedication of Mrs. McKelvey-McLaughlin and Mrs. Sciacchitano. Our students work collaboratively with photography and graphic arts on the design and development of the magazine each year. Through this process, our students learn critical thinking skills, creativity, collaboration, and communication.
The Verona Public Schools is humbled and honored to be selected as this year's award recipient. We are inspired by the dedication of our staff to our students with a commitment for a better tomorrow.
"Rutgers University Center for Effective School Practices (CESP) is dedicated to providing customized and practical solutions that maximize organizational effectiveness. Rutgers CESP's main objectives are to facilitate the translation of research into best practices and build the capacity of professionals to engage in informed decision-making that is rooted in research and data. Rutgers CESP works with K-12 schools and districts, institutes of higher learning, state and federal government agencies, community organizations, and the private sector." Learn more about Rutgers CESP by visiting their website.
Click here to read the complete digital newsletter.