MORE THAN JUST ACADEMICS
By THE VERONA HIGH SCHOOL COUNSELING DEPARTMENT
The mission of the Verona School District's School Counseling Department is to provide a comprehensive counseling program that supports students' academic, career, and social and emotional development through education, prevention, intervention, and referral services. Working in collaboration with key stakeholders, we are dedicated to ensuring students gain a heightened sense of responsibility, maturity, and the skills needed to continue on their journey to becoming productive, well-adjusted citizens.
Adapted from American School Counselor Association, 2012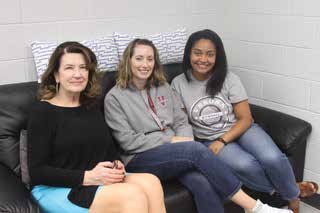 Mental Health in schools has been in the spotlight across the country. According to a recent study, there are strong and consistent correlations between increased amounts of school counseling services and positive student outcomes (Dimmitt and Wilkerson, 2012). Last year, the district developed an action committee on Mental Health and Suicide Prevention. The group, consisting of key Verona stakeholders, worked together to make recommendations for developing a comprehensive support system for students districtwide. A comprehensive list of health and wellness resources can be found on the district website. In addition, some notable changes have been made in the school counseling department.
Verona High School has added an additional school counselor to its team. The addition of another staff member has reduced caseloads below the 250:1 ratio recommended by the American School Counselor Association. Smaller caseloads allow a more student-centered approach.  School counselors have hour long family meetings with all students in grades 9-11. These meetings focus on student well-being, individual goals and interests, as well as academic planning. The high school counselors also meet for a half hour with 8th grade families to discuss courses for their 9th grade year as well as assist in the transition to the high school. Counselors can be seen with students in the classroom, discussing college essays and the application process. In addition to college and career counseling, they can also be found in their office with individual or small groups of students assisting in conflict resolution, providing strategies for success, or assisting in crisis management. Smaller caseloads have allowed counselors to work more closely with students and develop positive and lasting relationships.
Another counseling initiative has moved our Student Assistance Counselor (SAC) to a districtwide position. The SAC now provides services in all buildings, including elementary schools where services were previously limited. In the beginning of the year, counseling groups were developed based on needs at each school. The Student Assistance Counselor created groups based on decision making, social skills, healthy relationships, and mindfulness. In addition, the SAC is teaching classroom lessons at the elementary level based on the Social Emotional Learning Curriculum that teaches critical social competencies necessary for academic and life success such as resiliency, self-management, and responsible decision-making skills.
The action committee on Mental Health and Suicide Prevention continues to meet to reflect on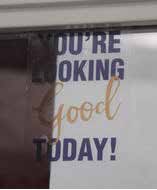 current practices and programs and make recommendations for new initiatives, such as the PBSIS (Positive Behavioral Supports in Schools) program. As a counseling department, it is our goal to focus on the social and emotional well-being of students that will pave the way for student success. Our partnership with families and community resources will continue to play a pivotal role in meeting the needs of our students.
Click here to read the digital newsletter.