MAXIMIZING THE UNIQUE POTENTIAL IN EVERY CHILD
by Josh Cogdill, VHS Principal
It was time to find a house and make a home. My wife and I were doing a lot of internet searching and driving around. We were in the process of starting a family and we wanted to make sure that we were planting roots in a place where our children could call home. But what was important to us? We wanted what all parents want: a town with a high quality school system, a safe place for our children to play, and a town where there was a real sense of community. As we started to look at schools, we began to focus our beliefs and our values. Carol Dweck said, "If parents want to give their children a gift, the best thing they can do is to teach their children to love challenges, be intrigued by mistakes, enjoy effort, and keep on learning." As a father of two children, my initial response to this quote was one where I accepted the challenge to impart these beliefs on my children. As a teacher and school administrator, I felt this responsibility falls equally on the collaborative effort of the parent, school, and community. I am proud that Verona High School accepts the challenges to partner with families to promote students to challenge themselves, learn from their mistakes, and enjoy the journey of learning.
One of the most amazing principles at Verona High School is that we tell students they can. We decided years ago that we were not in the business of telling students they can't. Where many schools limit student access to Honors and Advanced Place­ment (AP) courses, students at Verona High School have the choice to engage in Honors and AP Classes. We believe it is our responsibility to inform the students and parents about their choices and then support them fully in reaching their goals. This has resulted in a school where approximately 75% of all juniors and seniors cake at least one AP course. Why do we do chis? Because we believe in each student's potential, we encourage every student to challenge himself or herself, and we believe that students will enjoy the journey of learning when they know we believe in them. As a result of our efforts to provide opportunity, lhe Washington Post has once again named Verona High School on their list of America's Most Challenging High Schools.
But schools are not just about AP and Honors courses. They are about providing a robust curric­ulum and a differentiated approach to teaching students within that curriculum. Verona High School has an extensive list of course offerings where students have an opportunity to engage in over 175 courses within the arts, humanities, and STEM areas.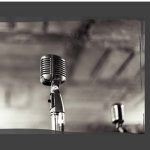 But a school is only as good as the teachers who teach our children. It is here where Verona shines. For example, Verona High School is proud to have a three time Grammy nominated music teacher in Mr. Erik Lynch, who epitomizes our music program, which is regularly recognized as one of the top programs in New Jersey. If your child is interested in the theater arts, we have three amaz­ing theatrical performances each year. Last year's class performed the Drowsey Chaperone, the Broth­ers Grimm Spectaculathon, and One Act Plays. Students can try out and participate in the Jazz Band, Jazz Choir, Chamber Choir, Concert Choir, Marching Band, and many other school activities.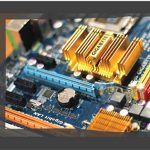 We have many valuable and amazing educators at Verona High School. Last year we were honored when one of our mathematics and computer science teachers, Mr. Richard Werrz, was selected as a Princeton University Secondary School Teach­er of Excellence. Mr. Wertz has one of the highest participation rates for AP Computer Science in New Jersey. In addition to Mr. Wertz, Verona High School's exceptional teachers are committed to creating rigorous, authentic, data driven instruction that resulted in even greater opportu­nities for the Verona High School Class of 2016. Our students were accepted and will be attending schools such as the Massachusetts Institute of Technology, the University of Notre Dame, Syracuse University, the University of Massachu­setts at Amherst, and 72 other unique colleges and universities. 92% of the Class of 2016 went on to a college or university of their choice.
If your child is interested in athletics, Verona High School has a tradition of competing and winning at the highest levels. In 2015-2016, VHS has won State Sectional Titles in football, girl's tennis, and boy's basketball. This year, girls volleyball and boys soccer continued the tradition of excellence. In addition to these accomplishments, our students have amazing opportunities such as playing baseball games at Yogi Berra Stadium, which is located on the Montclair State University campus. Our ice hockey team's home ice is the Codey Arena, and our other sports compete on our newly renovat­ed athletic fields and tennis courts. Our students enjoyed many individual accomplishments as well and we invite you to join this amazing community at one of our many sporting events. Verona High School is proud to have 26 sports available to students to compete in throughout the school year.
If you are interested in extracurricular activities, Verona High School offers extensive clubs and honor society offerings. Students have the choice co participate in over 40 clubs and societies. Students participate in clubs such as the Girl's Learn International, Mathematics Academic Competition Advisory, Marine Biology Club, Anime Club, and National Honor Society.
So, if you are looking for a reason to be proud of your hometown school or if you are currently considering Verona as a home for your family, please remember that Verona High School is a place where students have the opportunity to participate and excel in academics, athletics, arts, and in our many extracurricular activities. Ac VHS, we believe it is our job to help students achieve their dreams and let students and parents know that Verona High School believes they can!
Click here to read more articles in the Verona Public Schools Magazine 2016-2017 Edition.