Live! …from 18 Laning Road
By Mr. Howard Freund, Principal of Laning Avenue School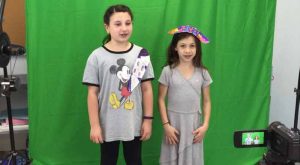 Well… maybe it's taped and not actually live, but many of the students at Laning Avenue school are experiencing what it is like to be part of a video broadcast and other video productions. This project started in the 2016-2017 school year when Mr. Samples, a third grade teacher, and the principal, Mr. Freund were simultaneously coming up with proposals to complement the programming at Laning with multimedia technology.
Mr. Freund was interested in having the older students write their own news stories and report them in a taped news show aired weekly to all Laning classrooms. At the same time, Mr. Samples was beginning to work on a grant application to purchase video production equipment with the hopes of adding multimedia to the third grade Poetry Slam and some of the third grade Social Studies and Language Arts assignments. Knowing that Mr. Samples had a great deal of experience in media, Mr. Freund approached him about equipment suggestions. At that point they realized that they should combine their efforts and work on setting up a small "green screen" studio in one of the rooms that was free at times.
The idea was presented to the incredible Laning SCA and they quickly ordered all of the equipment. Through the generosity of the Laning SCA, the school was able to purchase a green screen, camera, lighting equipment, and a dedicated computer capable of working with large video files.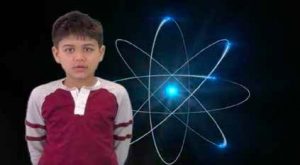 Laning is just getting started in utilizing multimedia to enhance student connections to content. Students enjoy and learn a great deal from the authentic experience of creating presentations and broadcasts. Students are encouraged and given the freedom to discover interests, express creativity, and possibly uncover a lifelong passion.
Laning Live!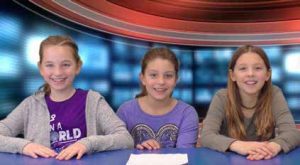 Interested fourth grade students sign up to be part of the broadcast program. They are randomly assigned broadcast teams and given the task of finding an appropriate and interesting news story to present. Past story segments have include: student polls and surveys, staff interviews, kindergarten and new student first impressions.
Once a broadcast team has finished writing their pieces, they will stay after school and tape their segments. Segments are then edited and compiled complete with a typical news background. Once credits are in and the editing process is complete, the "Laning Live Theme Song", composed and recorded by Mr. Morden, is added in and the video is sent to staff to show their students.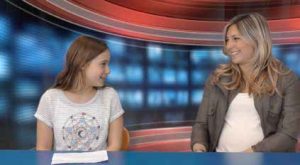 Social Studies
Students do research on the regions of the United States and compose informational writings highlighting characteristics and interesting facts. They then rehearse their presentations and finally tape them in front of a green screen. After taping their presentation, the green screen is replaced by a defining setting of that region.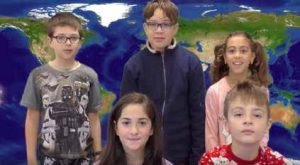 Language Arts
Students compose their own poetry as part of the third grade curriculum. They are then taped in front of the green screen and choose a background that complements their subject material. The presentations are edited and compiled and screened for all third grade students and their families.Students also create video book reports/reviews.
Click here to read the digital newsletter.