From Composers to The History of Swing and The Business of Making Music
by Yvette McNeal, HBW Principal – Olmsted House
It's no secret that one of the most outstanding programs in the Verona Public Schools is our music program. With a top notch department, enthusiastic students, and dedicated parents, students in HBW bands and choruses consistently earn superior evaluations in regional competitions and on average, four to five musicians and singers are accepted into regional honors groups annually.
My first introduction to the quality of HBW music occurred ten years ago as a new principal. Standing in the main lobby waiting to greet students as they arrived for school, I would be overwhelmed by the sound coming from band practice in the auditorium. It set my mood for the day! That October, I overheard incredible sounds coming from the auditorium and thought to myself, "What a great piece of music those students are listening to!" I believed that Mr. Freund, our Jazz Band teacher at that time, was having students listen to a piece before they started to learn to play it. I peeked my head into the auditorium, and to my surprise, it was our own Jazz Band playing the piece. I had never heard a middle school band that impressive. To this day, I am still amazed at the quality of music our students produce.
Our students know what it takes to stage great performances. They learn about composers, a variety of styles of music, and know how to work together as an ensemble to produce great music. These are the traditional avenues that music programs provide for students.
What helps to set our students apart when it comes to music education are the unique opportunities that the Verona Foundation for Education has funded for H.B.W. students. Founded in 2006, V.F.E.E's mission is "to maintain an extra margin of excellence by employing private resources to supplement traditional school funding." For the HBW music program that meant that in 2013 our students were able to work with acclaimed composer, Joseph Turrin, to help inspire, create and perform "Jubilant Overture." Students were able to study the history of the Swing Era in social studies classes and work with professional musicians and dance instructors to learn about, practice, and host a Swing Night in 2014. Attending Swing Night and witnessing what our students can achieve was one of the highlights of my career as an educator.
This year's musical endeavor may prove to be HBW's most ambitious yet. With another Super Grant Award from V.F.E.E., HBW will produce The White(horne) Album. This opportunity will give students real world experiences in the actual production of an album and can open up career possibilities in music that students may not have known existed. Students will be able to work on music production and engineering, legal and financial aspects of producing an album, art design, and marketing. Our music department has partnered with experts in the field, many of them parents, to provide this once in a lifetime musical experience. Thank you, to our incredible teachers and parents for their commitment to this project, and to V.F.E.E. for continuing to fund amazing innovative programs for our students.
"The Trustees of V.F.E.E. are thrilled by the innovative and imaginative White(horne) Album Grant submitted by the devoted HBW Music Department. We are especially proud to be able to provide enriching and authentic experiences to Verona's students, but recognize it is the the professionalism, drive, and creativity of the HBW faculty that truly brings the magic."
"VFEE is proud to partner with the fantastic teachers of HBW to provide innovative learning opportunities for the students of Verona. The HBW music department has been a leading force in creating innovative learning programs that benefit not only the music students, but the entire student body." Michelle Posner, Chairperson of VFEE
Please consider donating to this amazing organization that supports creativity come to life in our classrooms by visiting http://www.vfee.org/donate/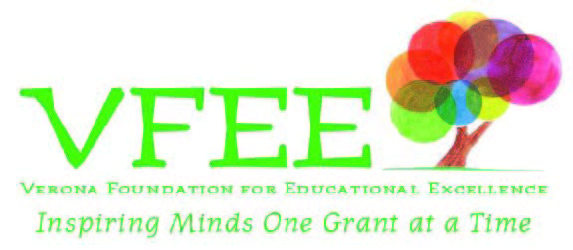 Click here to read more articles in the Verona Public Schools Magazine 2016-2017 Edition.