And the Grammy Award Goes To…290 Quarter Finalists Selected For 2017 Music Educator Award
by Josh Cogdill, VHS Principal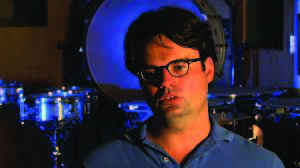 There are many ingredients that go into making an amazing school and academic program. One, if not the most important ingredient, is the value an outstanding teacher will have on the lives of students and within the hearts of a community. Verona High School is fortunate to have such a teacher in Mr. Lynch. Students and parents who are involved in the VHS music program can attest to Mr. Lynch's passion, energy, and expertise; all which has led to his mentoring of our students to amazing levels of proficiency within the music arts as evidenced by their many performances and victories in band competitions.
For 59 years, a Grammy has symbolized excellence in music and Mr. Lynch has been nominated three times. For the 2017 Grammy Awards, Mr. Lynch was one "of 290 music teachers from 264 cities across 41 states that have been announced as quarterfinalists for the Music Educator Award as presented by The Recording Academy and the Grammy Foundation". This year, Mr. Lynch was chosen as a quarterfinalist among a field of "more than 3,300 initial nominations" from "all 50 states". "The Music Educator Award was established to recognize current educators (kindergarten through college, public and private schools) who have made a significant and lasting contribution to the field of music education and who demonstrate a commitment to the broader cause of maintaining music education in the schools."
The administration, faculty, students, and parents cannot be more proud to have this excellent music educator as part of our staff. The people who know Mr. Lynch do not need a Grammy as evidence of his contribution. Evidence of Mr. Lynch's contribution lies in the wonderful sound of our students' performances, smiles on our students' faces, in their excellence in competition, and in the positive influence Mr. Lynch's leadership and program provide to our school and community.
There are not many schools that can say they have a music program as great as Verona High School's; but then again, most people don't have a Mr. Lynch. Congratulations Mr. Lynch on your outstanding dedication to our students and the Verona community.
Please visit the Grammy in the Schools program website for more information.
Click here to read more articles in the Verona Public Schools Magazine 2016-2017 Edition.