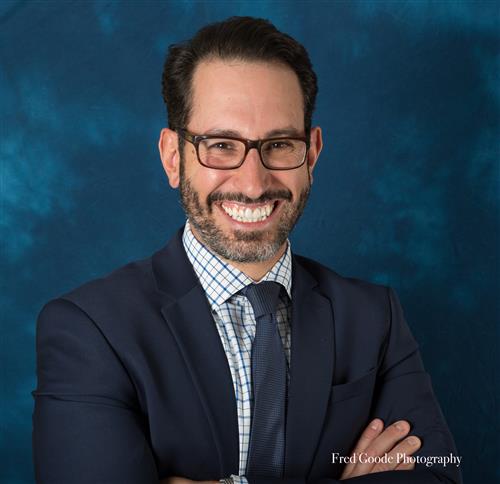 The Verona Public Schools is a high academic performing school district with lofty expectations for all of our students. We are deeply committed to maintaining the best interests of ALL of our students, keeping this focus central to every decision we make as we work to cultivate learning environments that enable us to support the individual potential in every child. Verona is a supportive community with highly motivated and intellectually curious students. Our district provides a full range of opportunities for our students, from academics to the fine and performing arts to athletics and extracurricular, where there is something for everyone.
The concerted efforts of our leadership team and teachers, with the support of our dedicated Board of Education, enables us to sustain the development and revision of robust curriculum, a focused effort on staff development, and personalized attention for our students where our counselors and teachers help guide the course selection process. Our persistence is deeply rooted in enhancing opportunities for our students to achieve their full potential. We are an example of what is possible in the pursuit of academic excellence with constant focus and long-term commitment.
Teaching and learning is a multi-faceted and dynamic process which requires intent, process, perseverance, and heart. As you review our progress, we hope you gain an understanding of what makes Verona so very special. Our goal is to present what we are proud of to our community in a way that is relevant, engaging, and authentic.
We remain steadfast in our belief that all students can achieve at a high level and maximize their individual potential. All of our success is the result of the collective efforts of all of our staff Pre-K through grade 12. Our accomplishments are the fruits of our labor, the dedication of our staff, beginning at the elementary level, progressing through critical transition years in our middle school, and culminating in high school with the commitment and effort of our Verona High School staff.
We continue to pave the way forward to establish a culture of learning that is purposeful and rooted in the idea that with hard work, good strategies, and perseverance, students will achieve greatness. With a highly committed school district and community we can ensure that all students become successful. When we do all of this well in a constructive and productive fashion, the results speak for themselves.
About Our Superintendent
Dr. Rui Dionisio joined the Verona Public Schools as Superintendent in August 2014. In his role, Dr. Dionisio maintains a collaborative and caring approach with a student-centered focus. Dr. Dionisio is supportive of continuous growth through high quality teaching and leadership practices. He believes that an actively vibrant, student-centered educational community focused on empowering our students to achieve their unique, individual potential is possible with input from community stakeholders. As a result, Dr. Dionisio established an entry plan that focused on meeting with Verona's stakeholders within his first 100 days. His approach encouraged the sharing of input and concerns from the community that set the district's vision and course of action.
Prior to arriving in Verona as Superintendent, Dr. Dionisio served as Principal of Cranford High School in Union County. Under his collaborative leadership with an incredible teaching and support staff, the school expanded opportunities for students enrolled in rigorous coursework, raised SAT mean scores to 1625, increased AP school-wide enrollment to 41 percent participation, improved AP passing performance to 81 percent, and significantly expanded peer leadership programs.
Dr. Dionisio has experience as a teacher, club advisor, athletic coach, science supervisor, assistant principal, and principal in New Jersey. His teaching experience spans elementary, middle, and high school levels in science, math, and technology, as well as Advanced Placement Biology. Dr. Dionisio was also a teacher of biomedical engineering summer enrichment programs at the New Jersey Institute of Technology (NJIT).
While a teacher at West Essex High School, Dr. Dionisio embraced the belief that students rise to the level of expectation that is set for them. As a teacher, he increased AP Biology enrollment with over a 93% passing rate. In his time in the Ridgewood Public Schools, Dr. Dionisio was the recipient of the Bristol Myers Squibb Grants for Teaching Excellence supporting inquiry-based science instruction and professional development for staff, a program ultimately adopted by the district. As an administrator in Ridgewood, he served as assistant principal, supervisor of middle school science, and equal education opportunity officer. 
Dr. Dionisio completed his doctorate in educational leadership, management, and policy at Seton Hall University. His dissertation examined the impact of inquiry-based science on non-cognitive outcomes and academic achievement. He holds a B.A. in Biology with a minor in Chemistry and M.A. in Administration and Supervision from Montclair State University. An active member of our community, Dr. Dionisio lives in Verona with his wife and children.
Dr. Rui Dionisio is the Superintendent of the Verona Public Schools. Dr. Dionisio encourages community members to contact him with questions or feedback at 973-571-2029 or via email at rdionisio@veronaschools.org